Seattle Surgery Rehabilitation
If you've recently had surgery, physical therapy helps speed up your recovery and help prevent future injuries.  At Mobilize Physical Therapy we work in conjunction with your surgeon to follow your post-operative protocol, ensuring you meet milestones appropriately for safe rehabilitation.  Schedule a post-surgical appointment with Mobilize Physical Therapy today, or use the online booking tool.
At Mobilize Physical Therapy we commonly see the following post-op conditions:
ACL reconstruction
Meniscectomy or meniscus repairs
Fractures
Total or partial joint replacements
Rotator cuff repairs
Labral repairs
Elbow or wrist injuries
Foot and Ankle injuries
Bone or joint abnormalities.
What are the benefits of surgery rehabilitation?
Getting physical therapy after surgery offers numerous benefits, such as:
Less discomfort during your healing
Faster recovery
Less scar tissue
Increases in range of motion
Stronger muscles
Better balance
Improved mobility
Lower risk of reinjury
A faster return to playing sports
What should I expect during surgery rehabilitation?
After reviewing your medical and surgical history, your provider lets you know which type of Physical Therapy treatment will help you meet your goals. Your personalized treatment plan might include:
Manual therapy
Manual therapy techniques can be used to help minimize and break up scar tissue and ensure joint mobilization is achieved in order to get back your full range of motion. Soft tissue techniques can be used to gain full muscle flexibility which can all be important if you have been immobilized or limited in motion due to post-surgical precautions.
Functional Exercise and Exercise prescriptions
Your Physical Therapist will work closely with your surgeon to ensure your home exercise program follows your post-surgical protocol and meet necessary milestones.  We focus on functional strength retraining once you've gained necessary mobility.
Don't let surgery sideline you and prevent you from enjoying your favorite activities. Schedule a post-surgery rehabilitation appointment with Mobilize Physical Therapy by phone or online today.
Call us at 206-402-5483 or Book Online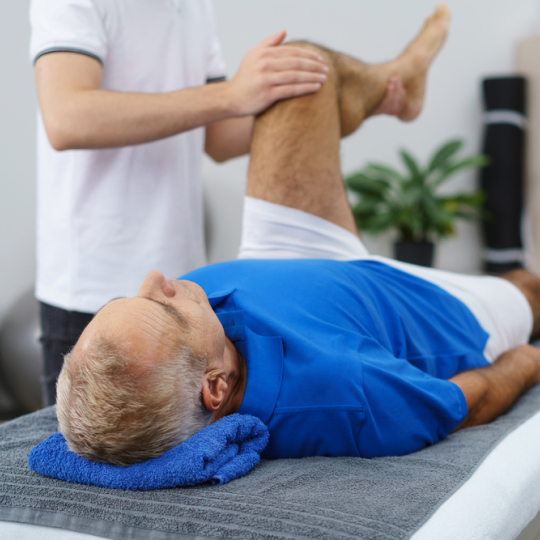 "Love this place and these ladies! I was a patient of Kelcy and Shana's back when they worked in Ballard, and they helped me tremendously with my low back issues.
Since then I've screwed up my knee (and it turns out my hip) and they are putting me back on the road to recovery. I will be running again soon! Pros: Parking lot, friendly sta, hour appointments.Cons: I have to drive here or ride my bike from Ballard."