Shoulder Pain Treatment in Seattle
If you have acute shoulder pain or have been dealing with a chronic condition, the team at Mobilize Physical Therapy can help. Call Mobilize Physical Therapy at the first sign of shoulder pain, or schedule online today.
What causes shoulder pain?
Numerous factors can lead to shoulder pain including:
Shoulder impingement
Tendonitis
Rotator cuff strains or tears
Frozen shoulder
Labral tears
Fractures
What is the treatment for shoulder pain?
Your Physical Therapist will then work with you to design an individualized treatment plan so that you can reach your personal goals. Your treatment plan may include one or more of the following types of therapy:
Manual therapy
Manual therapy for shoulder pain involves hands-on treatment techniques your therapist uses to decrease pain, increase range of motion, and improve flexibility in stiff muscles and joints. Often times this may include different forms of massage, soft tissue and joint mobilization, or stretching.
Augmented soft tissue mobilization
Augmented soft tissue mobilization, including ASTYM® and Graston Technique®, is an instrument assisted manual therapy treatment technique that helps prevent and reduce scar tissue, improve mobility, and promote tissue healing.
Exercise prescriptions
You will receive specific and individualized exercises to perform during your Physical Therapy sessions, and in between visits. These exercises are prescribed specifically for your condition in order to help correct muscle imbalances, improve posture, and restore shoulder function.
Pre- and post-surgical rehabilitation
Rehabilitation prior to surgery or after surgery involves improving range of motion and strength, improving your function, and reducing pain. We work with you to optimize your movement in order to give you the best possible outcome.
Don't let shoulder pain go untreated when help is available at Mobilize Physical Therapy. Schedule an appointment by phone or online today.
Call us at 206-402-5483 or Book Online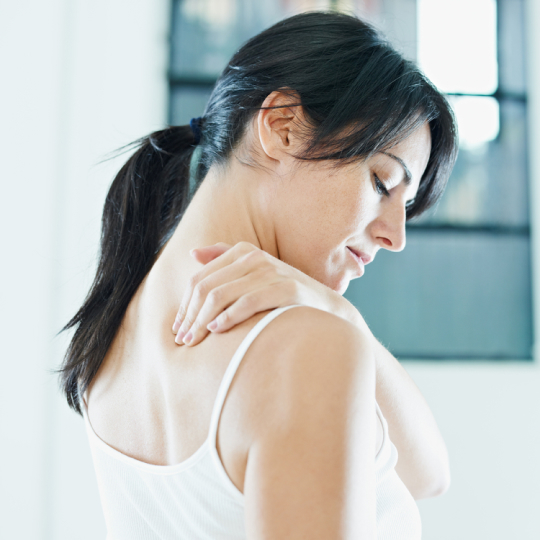 "Love this place and these ladies! I was a patient of Kelcy and Shana's back when they worked in Ballard, and they helped me tremendously with my low back issues.
Since then I've screwed up my knee (and it turns out my hip) and they are putting me back on the road to recovery. I will be running again soon! Pros: Parking lot, friendly sta, hour appointments.Cons: I have to drive here or ride my bike from Ballard."